Imprint
Elisabeth Brunner
KATTUN 
Medlinger Str. 18
89423 Gundelfingen
Deutschland 

Tel.: 090739979967
E-Mail: info@kattun-stoffe.de 

Sales tax identification number according to § 27 a sales tax law: DE294717564 

Platform of the European Commission for online dispute resolution: https://ec.europa.eu/consumers/odr

We are neither obligated nor willing to participate in a dispute settlement procedure before a consumer arbitration board.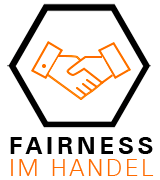 Member of "Fairness im Handel".
More informationsn: https://www.fairness-im-handel.de